1. A new combo system upgrades your entire production line:
Food safety and quality go together. So why have new technology for one part of your product inspection solution and old technology for the other? A new combo system gives you the best for both, upgrading your capability for the ultimate in brand protection.
2. Combos save space: 
Floor space and line length can be precious in a typical food processing facility. A combo where the metal detector is mounted on the same conveyor as the checkweigher can have up to a 50% smaller footprint than two stand-alone systems.
3. Combos are easier to use: 
With the Fanchi integrated metal detector and checkweigher software, communications between the metal detector and checkweigher means operation, set-up, program management, statistics, alarms and rejection can be managed through a single controller for ease of use.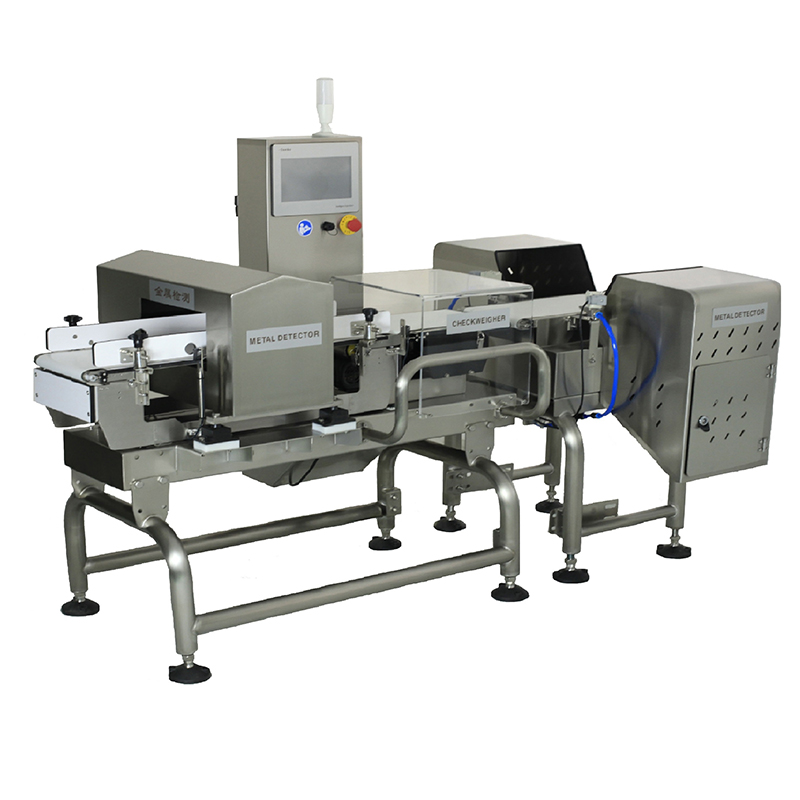 4. Combos provide superior value: 
Truly integrated combos share hardware resulting in significant savings compared to purchasing a separate metal detector and checkweigher.
5. Combos are more convenient to service/repair:
Fanchi's combos are designed to operate as one system, so troubleshooting is easier and faster. A single point of contact also means you get factory-trained field service engineer for the complete system to diagnose problems and maximize equipment uptime.
With Combination Systems being able to check the product's weight, they are perfect for checking food in its finished form, such as packaged food to go and convenience foods that is about to be shipped to the retailer. With a Combination System, customers have the reassurance of a robust Critical Control Point (CCP), as it is designed to highlight any detection and weight issues, helping improve quality of production output and simplifying processes.
---
Post time: Apr-09-2022