Why Choose Fanchi Sheet Metal Fabrication Service
Product Detail
VIDEO
Product Tags
Fanchi custom sheet metal fabrication services are a cost-effective, on-demand solution to your manufacturing needs. Our fabrication services range from low-volume prototype to high-volume production runs. You can submit your 2D or 3D drawings to get instant quotes directly. We know speed counts; that's why we offer instant quoting and fast lead times on your sheet metal parts.
Competitive Pricing
We know you need to keep your project in-budget. Our competitive pricing structure is designed to be affordable for companies of all sizes with or without limited resources.
On-Time Production
Your deadlines are as important as ours. We create open communication and on-time production of your order, so you know exactly when to expect your parts.
Superior Customer Service
Our experienced engineers and technicians are available to answer your questions and offer personalized service to help ensure you get the right parts for your needs.
Dependability and Expertise
We're proud to offer dependable, quality service that you can trust will meet your exact specifications each and every time.
Precision Parts On Production Runs Large & Small 
Our team is extremely knowledgeable in the industry technology that allows for ultimate design flexibility based on your predefined project criteria.
How Sheet Metal Fabrication Works
There are 3 common stages in the sheet metal fabrication process, all of which can be completed with various types of fabrication tools.
● Material Removal: During this stage, the raw workpiece is cut to the desired shape. There are many types of tools and machining processes that can remove metal from the workpiece.
● Material Deformation (forming): The raw metal piece is bent or formed into a 3D shape without removing any material. There are many types of processes that can shape the workpiece.
● Assembling: The completed product may be assembled from several processed workpieces.
● Many facilities offer finishing services as well. Finishing processes are usually necessary before a sheet metal-derived product is ready for the market.
Advantages of Sheet Metal Fabrication
● Durability
Similar to CNC machining, sheet metal processes produce highly durable parts well-suited for both functional prototypes and end-use production.
● Material Selection
Choose from a variety of sheet metals across a wide range of strength, conductivity, weight, and corrosion-resistance.
● Rapid Turnaround
Combining the latest cutting, bending and punching with automated technologies, Fanchi provides instant sheet quotes and completed parts in as little 12 business days.
● Scalability
All sheet metal parts are built on-demand and with lower setup costs compared to CNC Machining. Depending on your needs, order as little as a single prototype up to 10,000 production parts.
● Custom Finishes
Select from a variety of finishes, including anodizing, plating, powder coating, and painting.
Sheet Metal Fabrication Process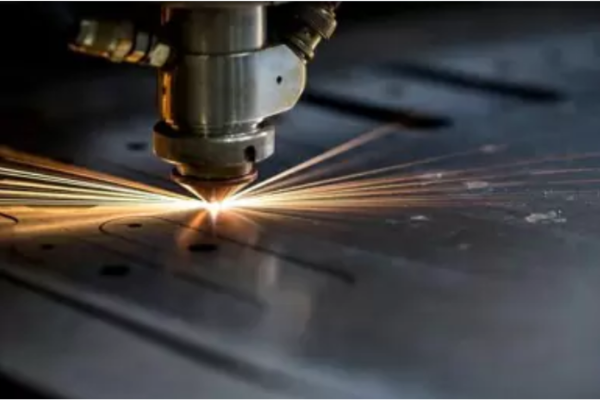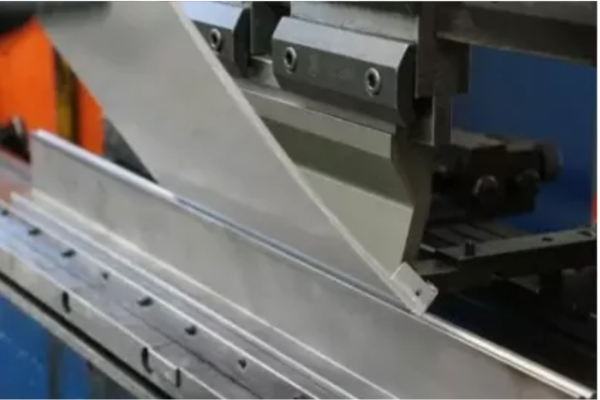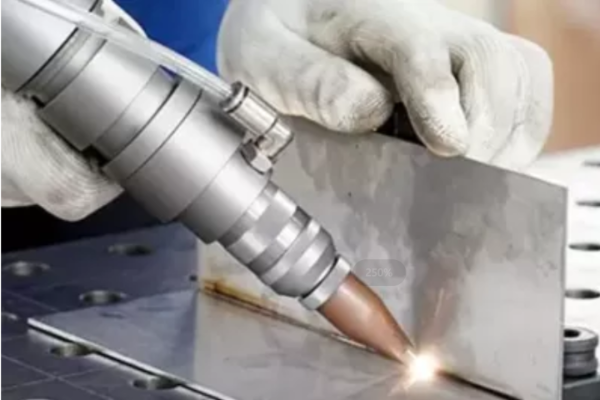 Popular Sheet Metal Materials
| | | |
| --- | --- | --- |
| Aluminum | Copper | Steel |
| Aluminum 5052 | Copper 101 | Stainless Steel 301 |
| Aluminum 6061 | Copper 260 (Brass) | Stainless Steel 304 |
| | Copper C110 | Stainless Steel 316/316L |
| | | Steel, Low Carbon |
Applications for Sheet Metal Fabrication
Enclosures - Sheet metal offers a cost-effective way to fabricate product device panels, boxes and cases for a variety of applications. We build enclosures of all styles, including rackmounts, "U" and "L" shapes, as well as consoles and consolets.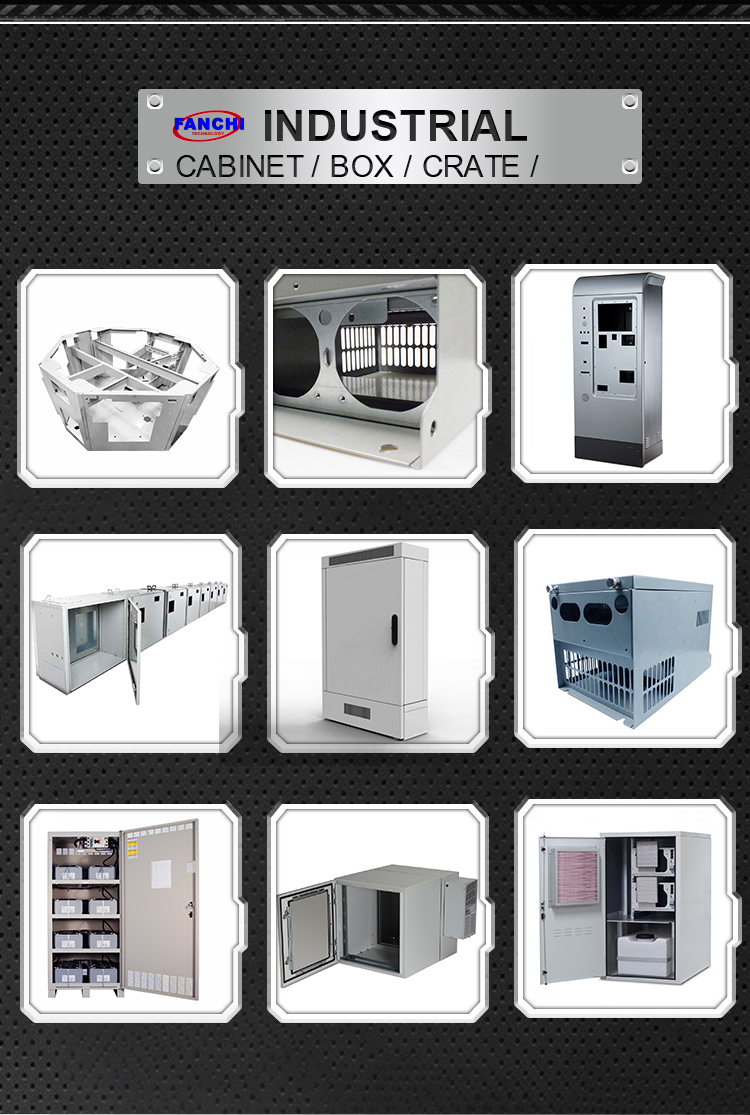 Chassis - The chassis we fabricate are typically used to house electromechanical controls, from small handheld devices to large industrial testing equipment. All chassis are built to critical dimensions to ensure hole pattern alignment between different parts.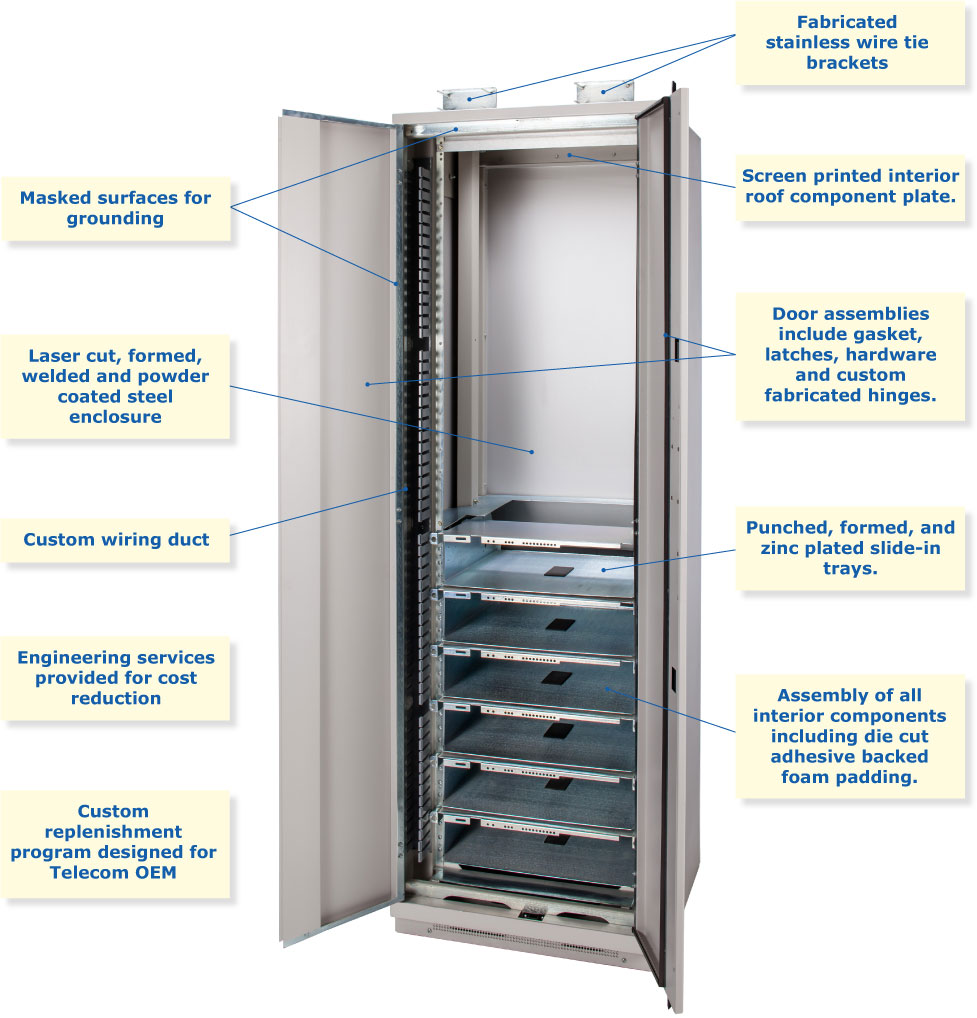 Brackets –FANCHI builds custom brackets and miscellaneous sheet metal components, well-suited for either lightweight applications or when a high degree of corrosion-resistance is needed. All hardware and fasteners that are needed can be fully built in.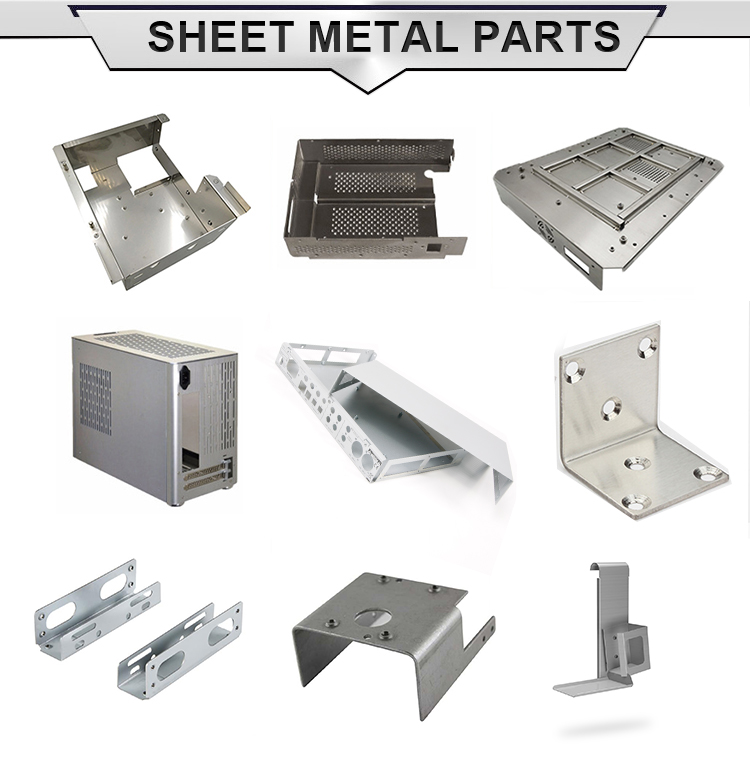 ---
Next:
Hot Sale for High-Quality Checkweigher Conveyor Factory - X-ray Cargo/Pallet Scanner – Fanchi-tech
---